An event space in the heart of Asturias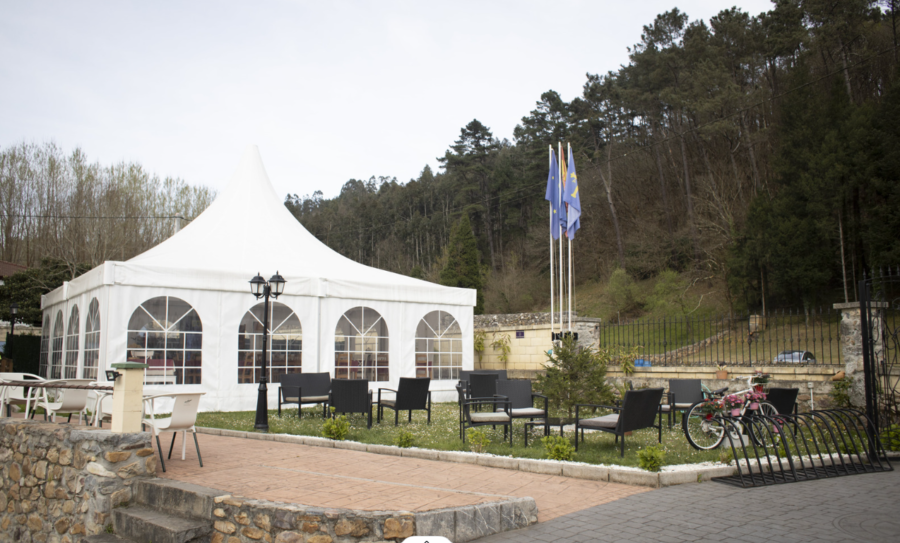 Create moments to remember in the Asturian countryside
At Villa Palatina, we believe that our manor house and the surrounding area is the perfect place for any celebration.
Whether it's a sunny spring day, a winter's evening or a warm summer's night, you'll soon forget about the rest of the world.
The river, the landscape, the peaceful countryside… you'll leave all your worries behind, allowing you to simply focus on enjoying yourself.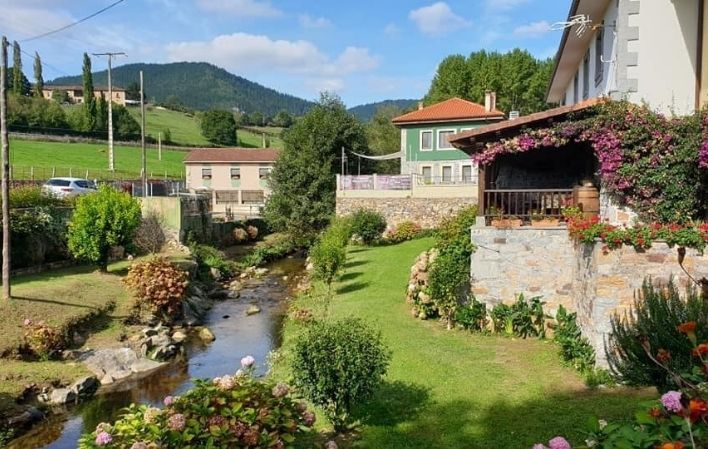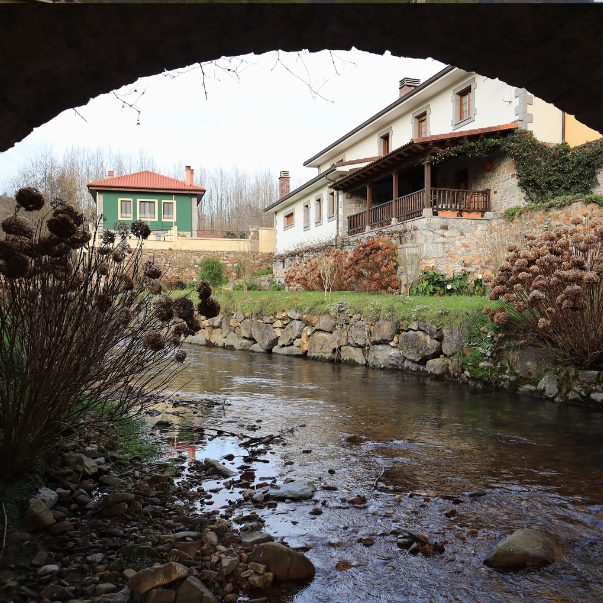 Why organise an event at Villa Palatina?
Villa Palatina's surroundings are as magical as they are impressive. However, this is far from the only benefit of organising an event here.
Our hostel has everything you need for any type of celebration: two dining rooms, private parking, a heated marquee, a 230-metre square garden with sun loungers, terraces, delicious food, a party area, a pool, and even a river.
What kind of events does the hotel organise?
Villa Palatina caters for any kind of event or celebration. We offer stunning natural surroundings, unparalleled comfort, and a stress-free experience so that you can focus on enjoying yourself.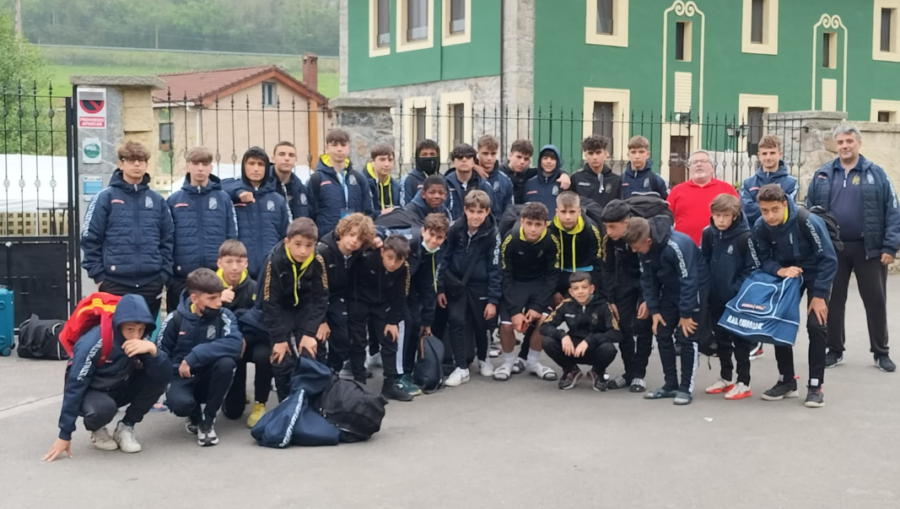 Private events, birthday parties, farewell parties
Villa Palatina can accommodate live music, company parties, stag and hen parties, lunch or dinner dances and much, much more. Our two dining rooms, party areas, swimming pool and garden, coupled with our menu based on local produce, mean you'll have everything you need to enjoy your event in style.
For those looking for more than a night out, there's a lot on offer in the local area. Our hostel is perfect for anyone wanting to enjoy all the activities the Asturian countryside has to offer. Villa Palatina has it all.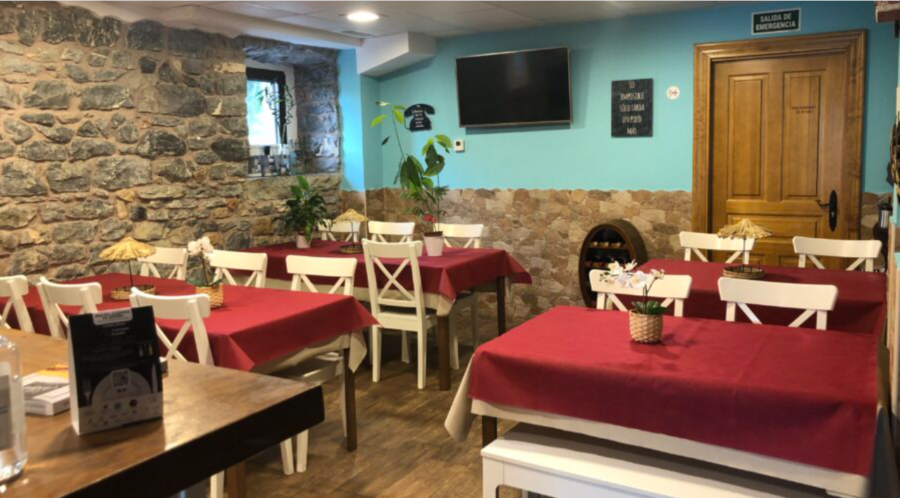 Family and group gatherings
From the relaxed atmosphere in El Txoko to the Delicious dishes served in the dining rooms, everything about Villa Palatina is ideal for spending a few hours (or days) with your family or friends.
Is there anything better than sipping hot chocolate around the crackling fireplace with your family? Villa Palatina can make this your reality. Is there a better way to bond with a group than getting stuck into some outdoor activities before relaxing with a cider in the garden? Villa Palatina has got you covered.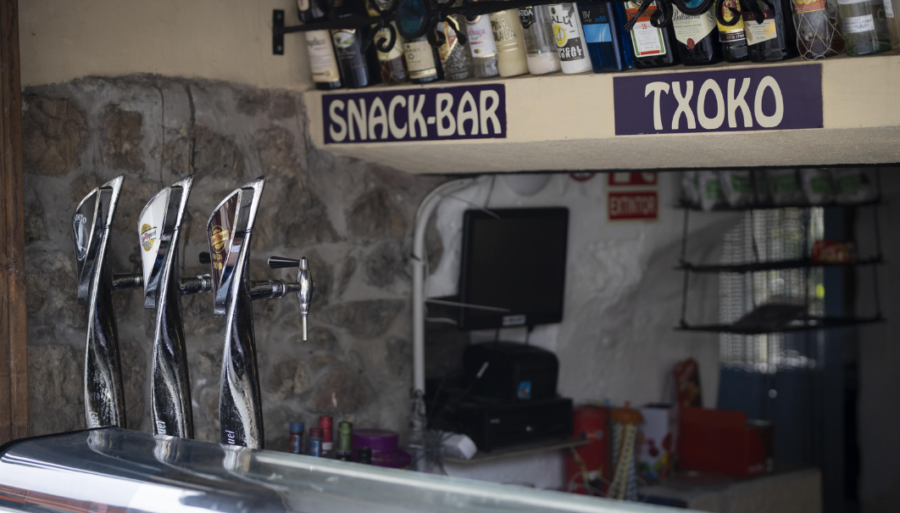 Product presentations
El Txoko is also the perfect space for product or project presentations. Whether out in the fresh air with the babbling river as a backdrop or in by the roaring fireplace, el Txoko is our favourite place in the manor house; it's perfect for any kind of presentation.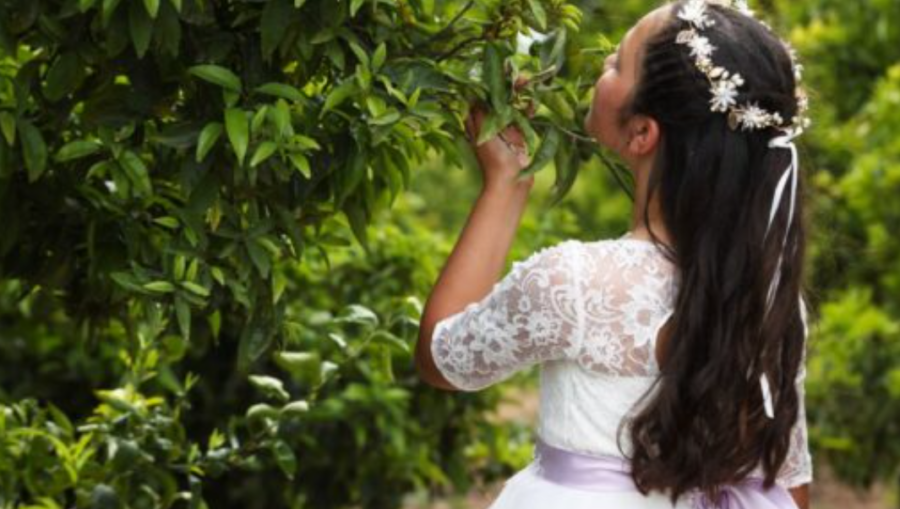 Weddings, communions and baptisms
Villa Palatina is also a fantastic place to celebrate a wedding, communion or baptism, no matter how big or small.
With two dining rooms and a garden of over 200 square metres, we've got enough space to host the perfect event. With a restaurant that serves delicious dishes that celebrate Basque and Asturian traditional cooking, there's no better place to enjoy a special day than here, surrounded by the stunning natural beauty of the Asturias region.
Everything you need for an unforgettable stay
Villa Palatina doesn't just offer a magical location for an unforgettable celebration; it also offers guests a whole range of services:
Welcome cocktail and cocktail service.
Breakfast, lunch and dinner service.
Sign language interpreter.
24-hour vending machines.
Free parking for your customers or guests.
Entertainment service and games room.