Looking for the best food in Asturias? Come to Villa Palatina
Villa Palatina is a place designed to enjoy the Asturian Primitive Way twice, because the first stage of the Primitive Way, which takes thousands of pilgrims to Santiago de Compostela through Asturias, passes through here, through Paladín.
But for us, the Asturian road also evokes other things: nature, gastronomy, tradition and comfort.
Whether you are a pilgrim, a biker or a sportsman, alone or accompanied by friends and family, you will enjoy it.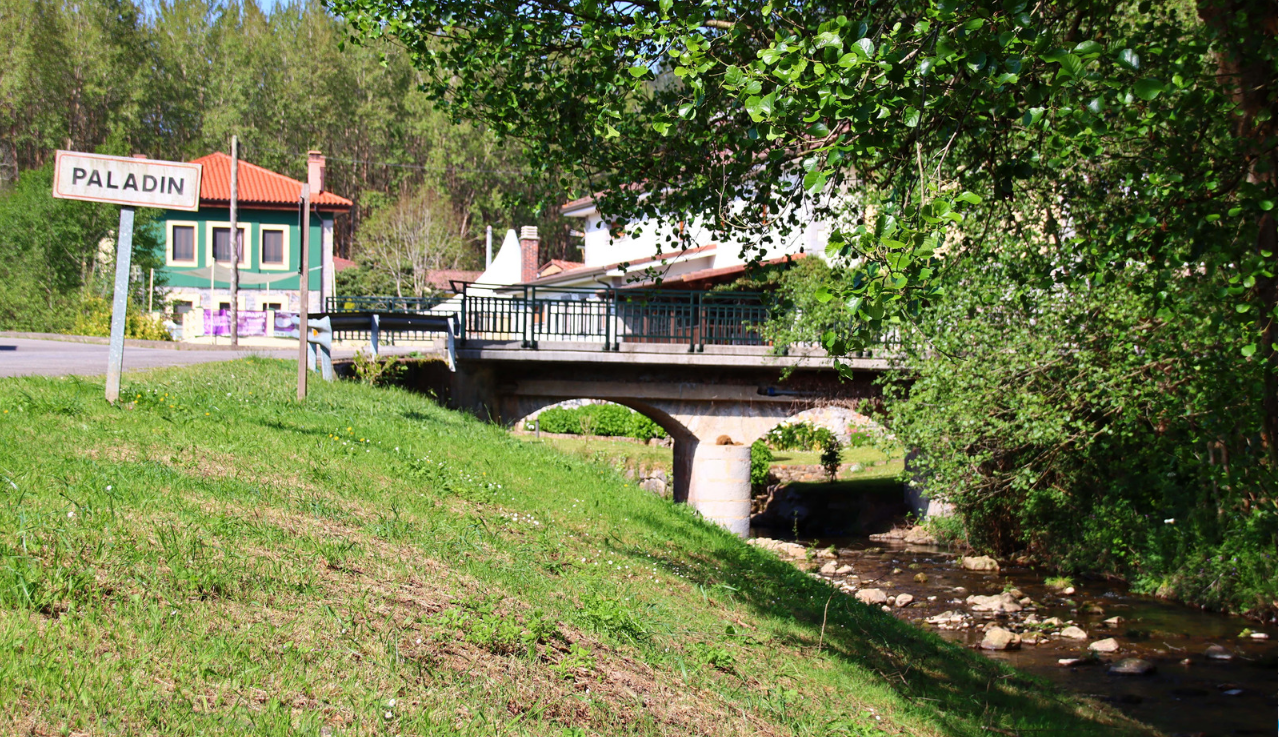 Homemade produce meets a sustainable philosophy that caters to all dietary requirements
If there's one thing we're proud of here at Villa Palatina, it's our restaurant. It represents every pillar of our philosophy. Firstly, we seek to stay connected to the land and sustain the rural world we've grown up in, something that's reflected in our dishes. At Villa Palatina, we serve fresh produce grown in our very own vegetable garden, as well as our own hand-reared meat.
Our respect for the land and the people who live on it doesn't end with our luxurious raw materials. At Villa Palatina, we want to make the Asturian Way accessible to everyone, to give every visitor a taste of our region, which is why we ensure our menus contain fresh, balanced dishes. All of them are based on local produce. We also offer vegetarian, vegan and allergy-friendly options, especially for celiac disease.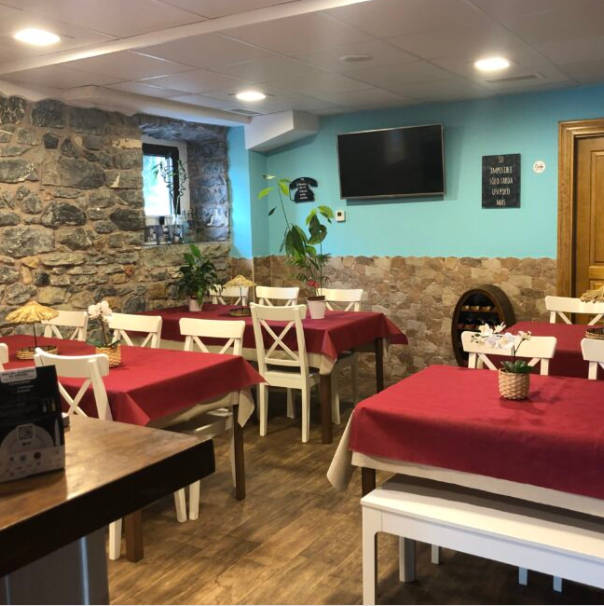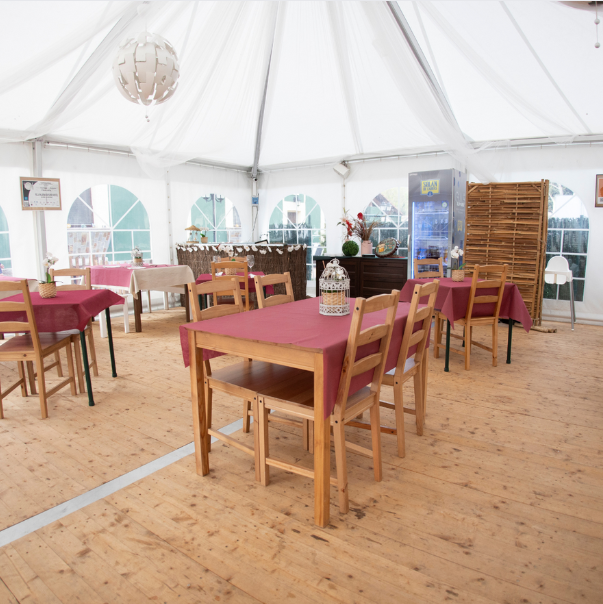 Asturias and the Basque region are both known for their cuisine, so it's only natural that our restaurant reflects both gastronomic traditions. This is why the cachopo and the cod with pil-pil sauce are our most highly-recommended dishes: one a symbol of Asturian cuisine, the other a symbol of Basque cuisine.
Whether you're looking to enjoy a relaxing stay in our hostel or simply grab a bite to eat whilst you're passing through Paladín, Villa Palatina's restaurant will be a treat for your taste buds.
From cachopo to cod with pil-pil sauce: Basque-Asturian fusion and indulgence
If we had to define our restaurant menu in one word, it would be 'indulgent'. Our chef adds a sprinkle of indulgence to every dish that leaves their kitchen. Indulgence, warmth and comfort is the philosophy that drives our restaurant, topped off with a traditional, relaxed atmosphere. Each staff member strives to provide an indulgent experience to everyone who steps through the restaurant door.
In addition to indulgence, Villa Palatina is also defined by its Asturian-Basque fusion. The two regions are known for their excellent food, and we're proud to reflect that in our menu: our most outstanding dishes are born from a fusion of these two cuisines: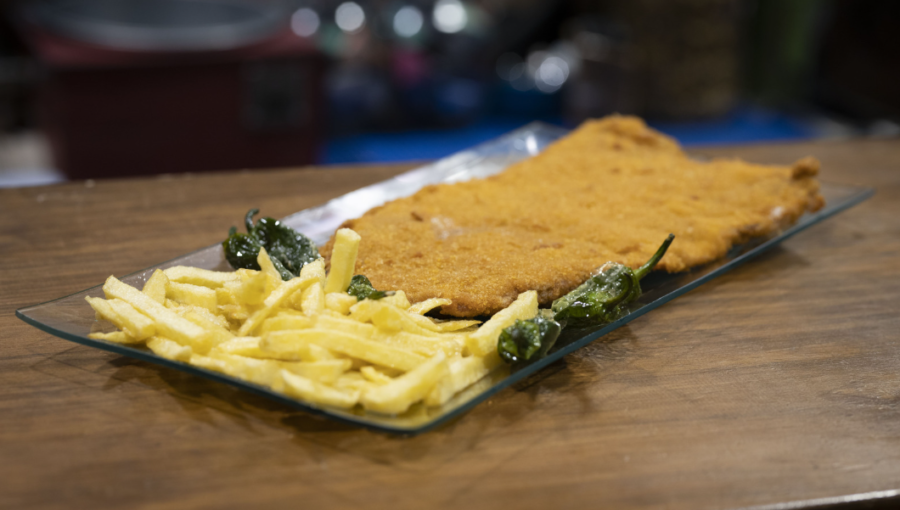 Cachopo
This is one of Asturias' best-known dishes, so it had to be included on our menu. This isn't any old cachopo either; the award-winning Villa Palatina Cachopo is made with our own designation of origin Asturian veal.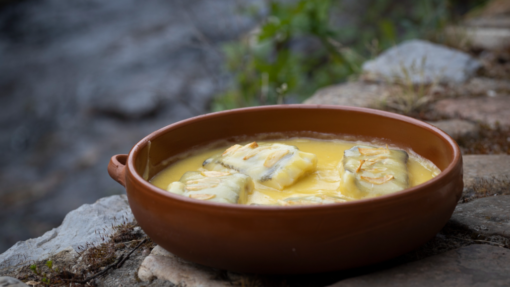 Cod with pil-pil sauce
A tribute to traditional Basque cooking. Top-quality cod cooked to perfection.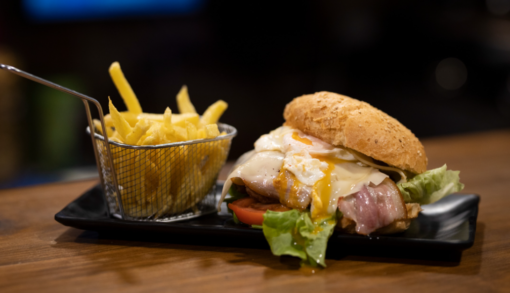 Hamburgers
Our vegetables and hand-reared meat are the perfect complement to the homemade bread, making our hamburgers one of the best in the Best Burger Spain club.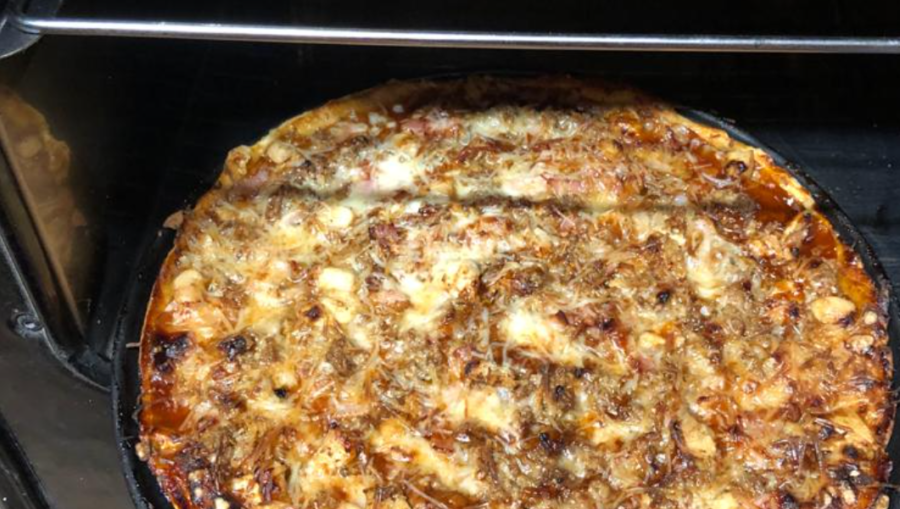 Homemade pizzas
We aim to cater to all tastes, so it's hardly surprising that another of our stand-out dishes is our vegetarian pizza, made with produce grown in our vegetable garden.